aka, Sunshine, or more often, Sunny ...

Well, what can we say? Our motto of - "Never say never." , laughed in our face. After dealing with several issues, with what was otherwise a very sweet dog, when Whirly passed Jen insisted that we would not have another female in the house full-time. At least not for a loong time. Apparently the powers that drive this little Universe had decided "it was time", whether we knew it or not!

Friends of ours, Patrice & Larry Shramko, had bred their girl, Ali, to Joy Lyons' Pride, Ember's sire, and had produced quite the nice litter. Jen had been following the litter's progress through Patrice's Facebook postings for a couple of months and kept commenting on how much she liked them. During a conversation with Patrice the idea of "red girl" joining our family came up. Jen agonized all day and finally came to me with the idea, I think with the thought that I would talk her down off the impulse ledge. That didn't work. I had missed Whirly, papa's little angel, and every papa should have his "little girl". I told her I thought it was a good idea, and that if Patrice & Larry thought enough of us to allow "red girl" to come home with us, who were we to argue? I asked if the litter was doing themed names and was told that, although not required, '60s songs was suggested. Jen also gave the caveat that she have a girlie-girl callname. Yep. It took me all of about 20 minutes and I struck on the Temptations. And ya know, once a puppy is named it is coming home with you.

As always, we thank our breeders for their trust with this opprtunity. Patrice, Larry,and Joy, we will do everything we can to make you proud of our little girl and fulfill her potential.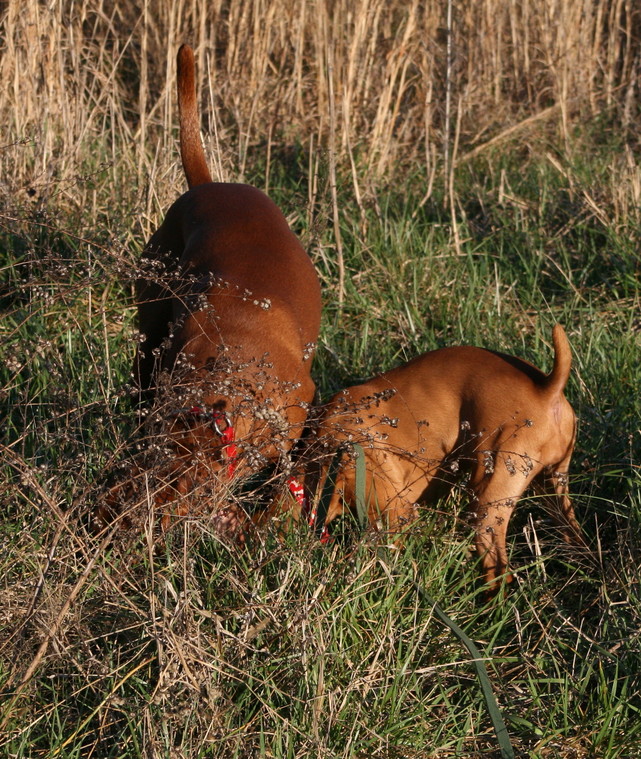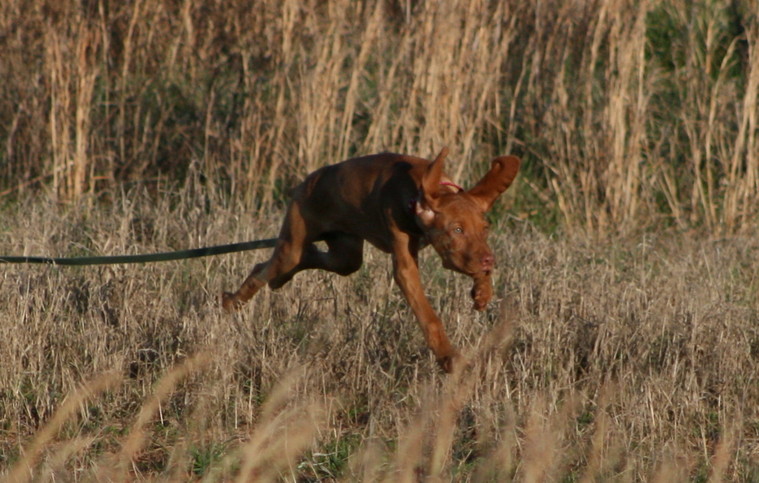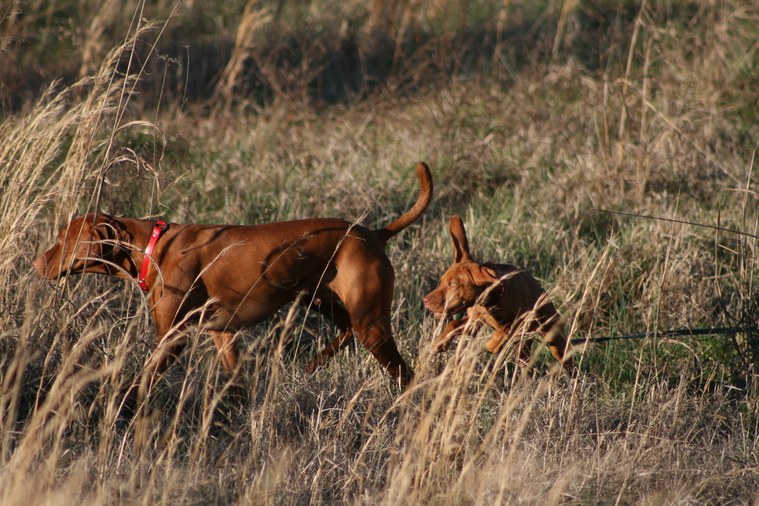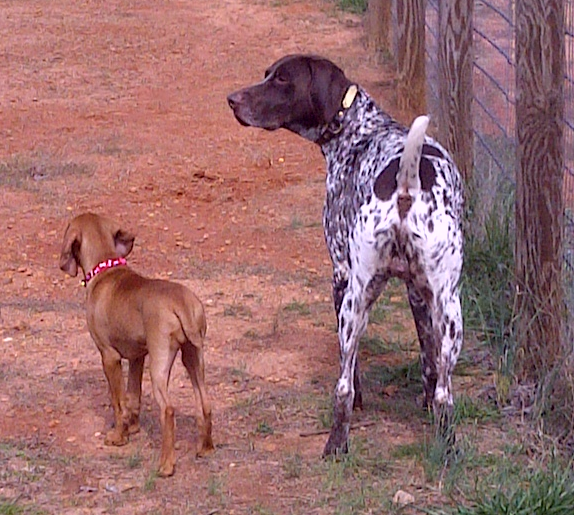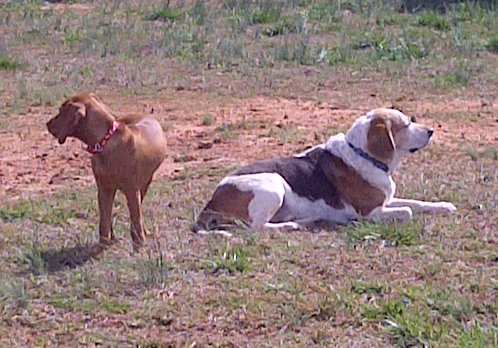 Making friends with hounds...
Doing a little exploration with Shiloh (r).

​​Learning the ropes from half-brother Ember (l & b).
Enjoying a zoom-fit in the high grass! And a couch snuggle with Uncle Shiloh.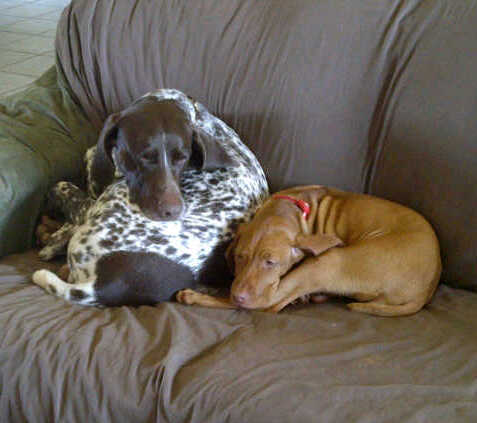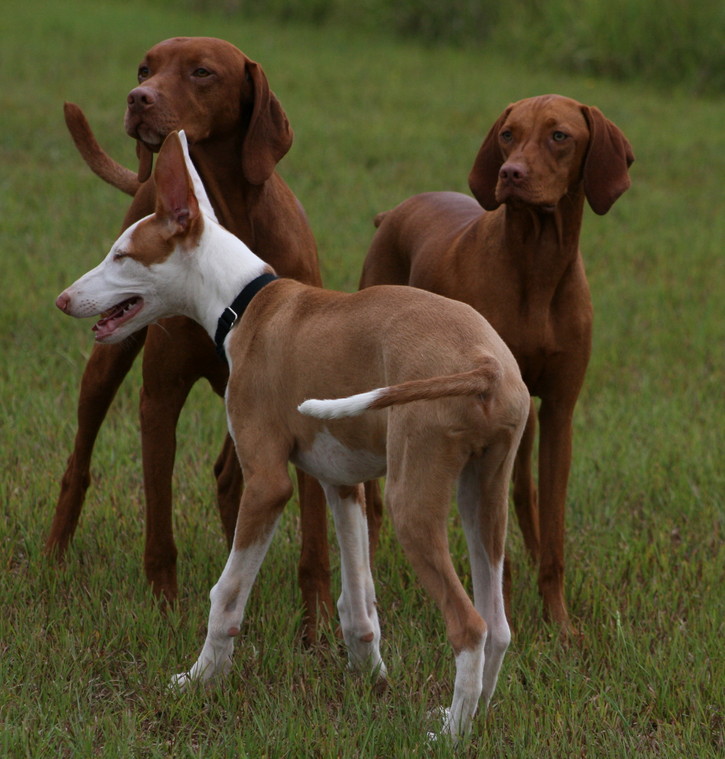 Mere seconds from a 3-way zoom-fit with half-brother Ember and young house-brother Deckard (

l.)
As much as she enjoys the show ring, she likes being on the hunt as well. She first got on the board at the Chattahoochee Weimaraner Club's hunt test earning two legs toward Junior Hunter with averages of 8.5 & 9. In Walhalla SC she ran at the Palmetto Pointing Breed Club's hunt test to earn her 3rd & 4th Junior Hunter legs with averages of 9.75 & 8 respectively.

On Dec. 27, 2014 Sunshine, along with her half-sister Dreamy, earned their final leg to complete their Barn Hunt Rat Novice title (RATN) in Cummings, GA. Sunny earned a Fourth Place in Novice Medium-sized dog class.​​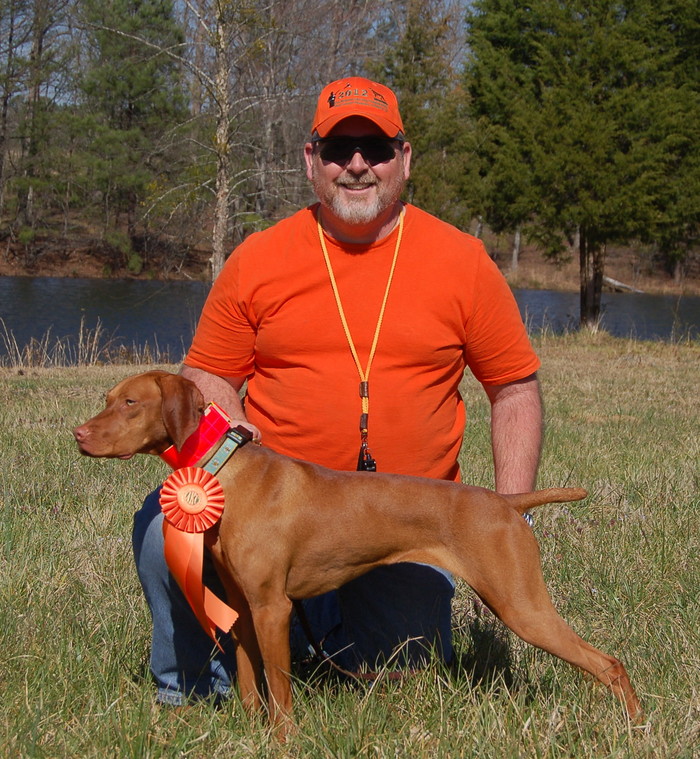 Photo courtesy of Kathy Hansen
Growing up at the Muddy Paws Compound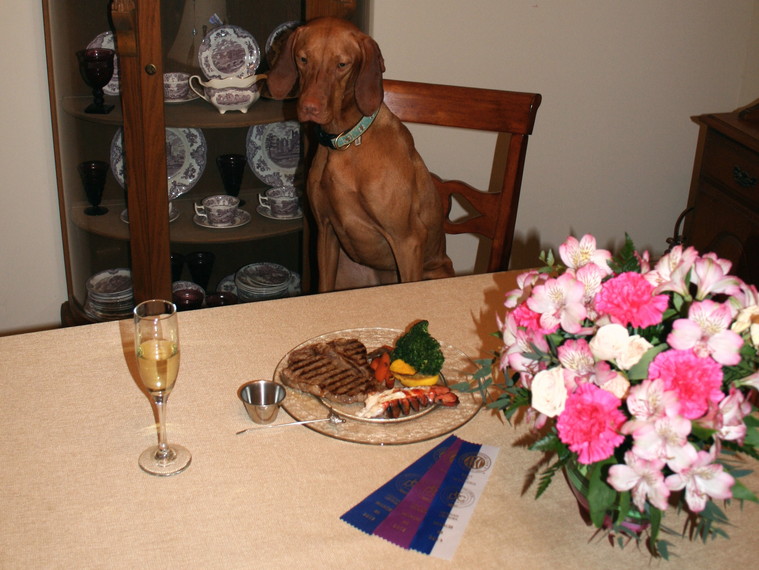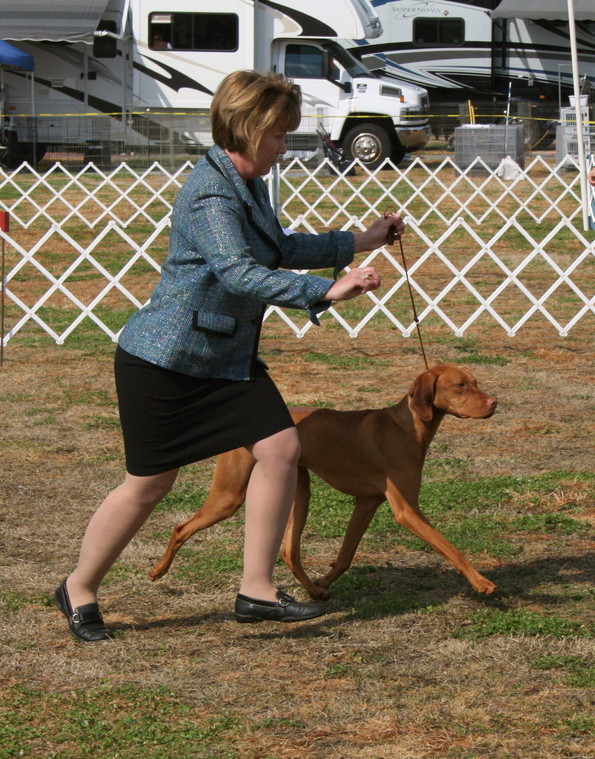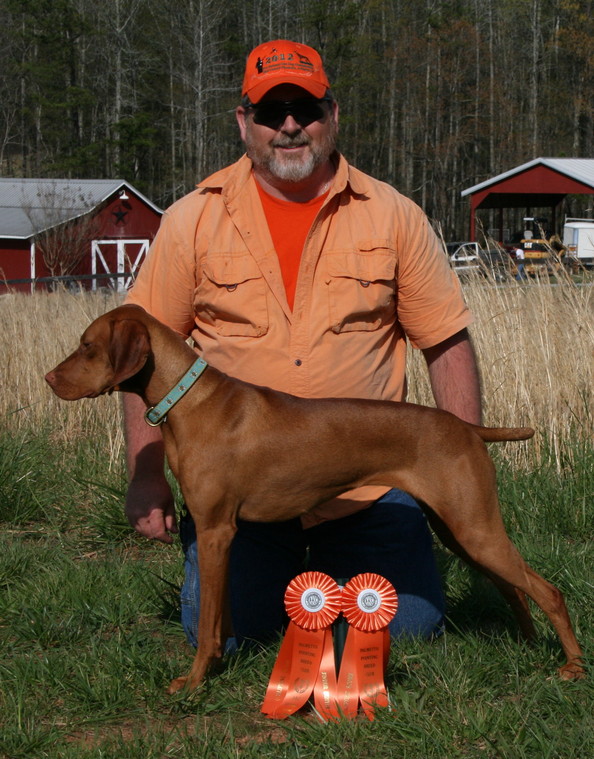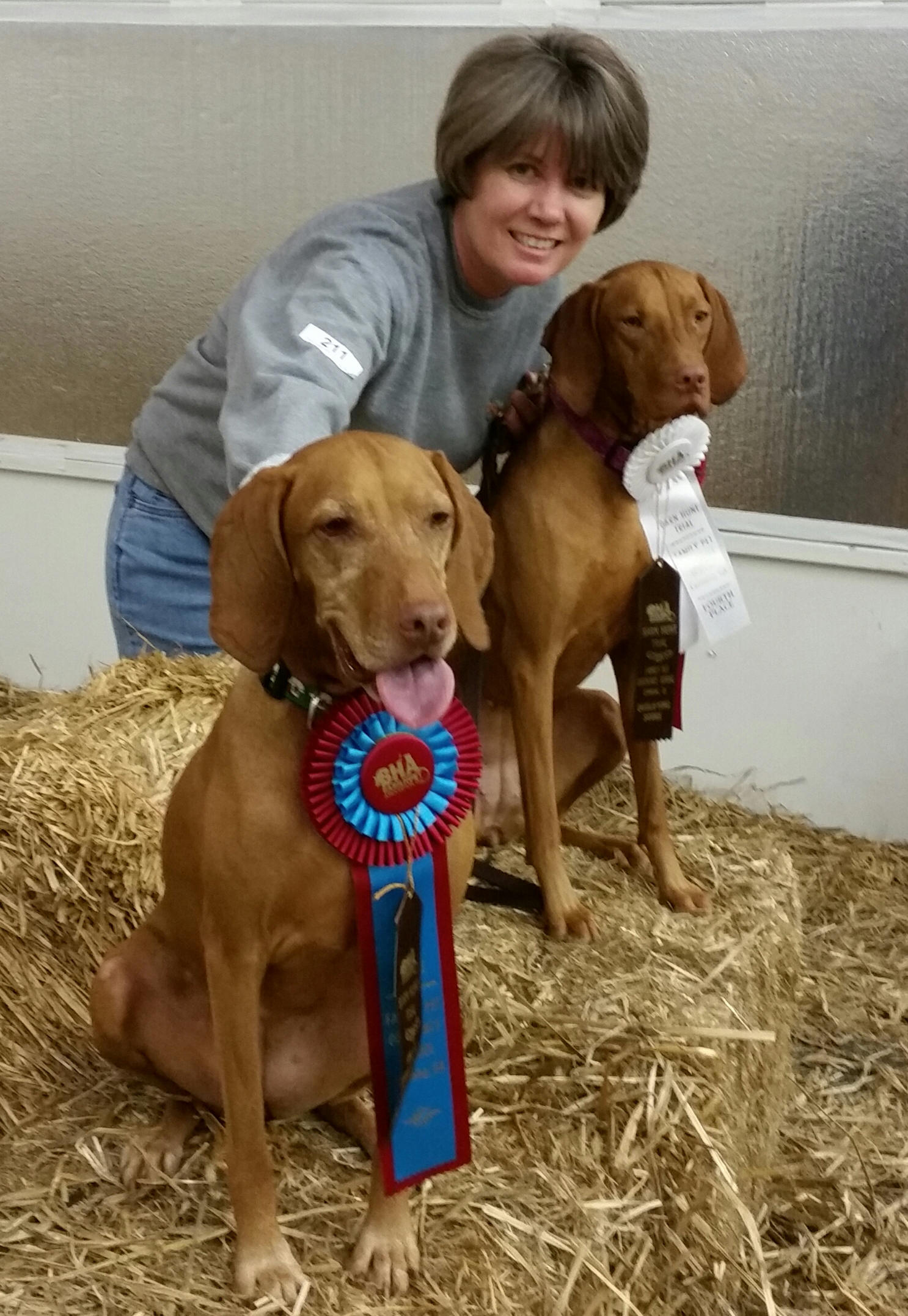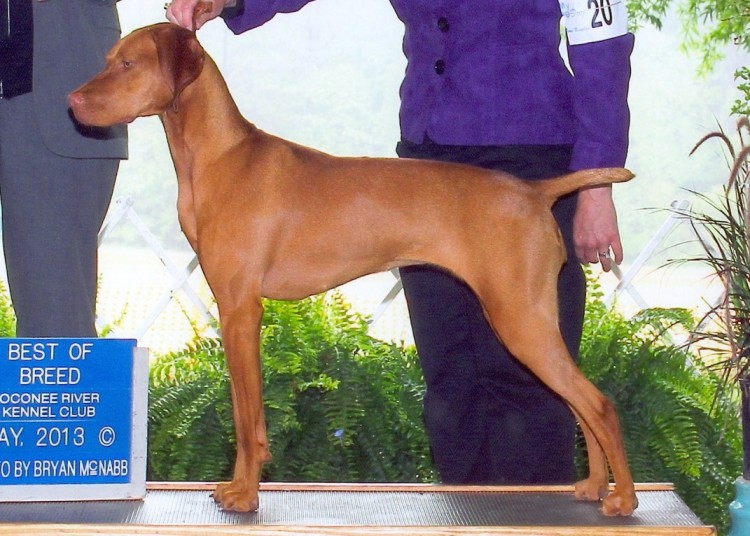 When we began showing our new girl we decided that this would not be a race to a title, no matter how much fun momma was having. This was going to be about Sunny having fun. Apparently more than momma had fun and Sunny was off and running on her show career.

​​Below right is the celeb-ratory dinner on March 31, 2013 going Winners Bitch/Best of Winners in Newnan to finish her Championship - all out of the Puppy and Amateur Owner/Handler classes!