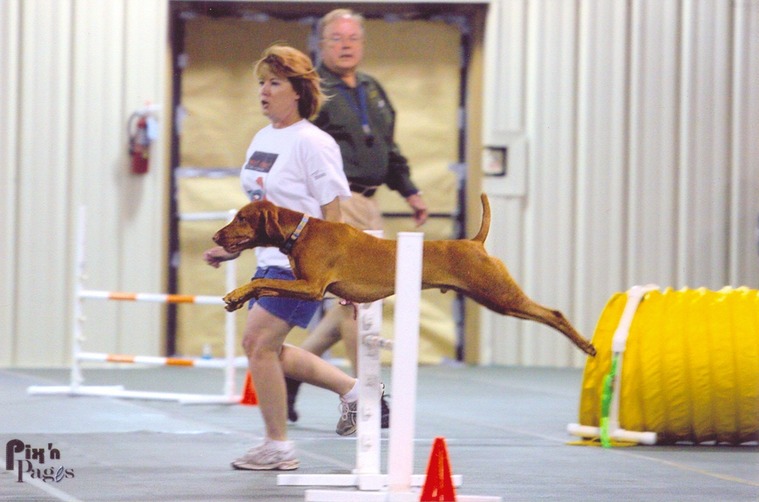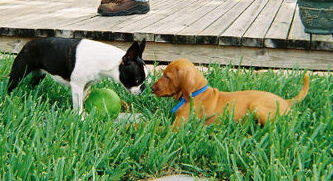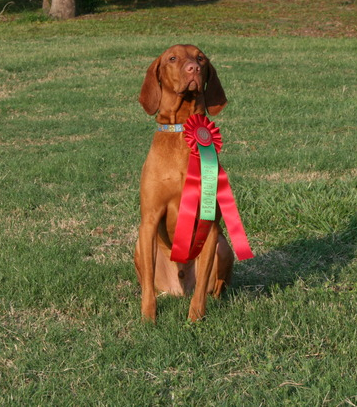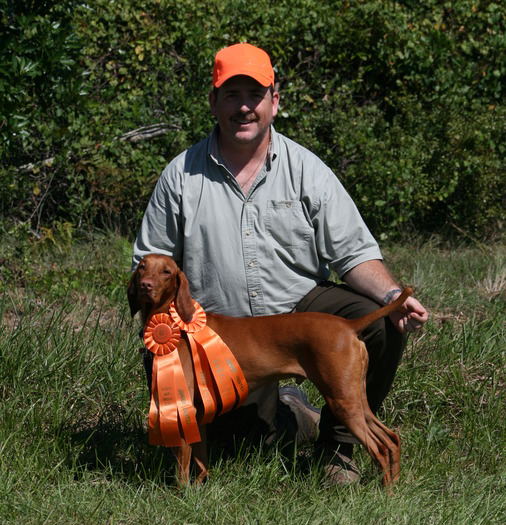 Lyons Karat Top Carson JH NA OAJ

(CH Lyons Strike Gold CDX JH ROM x CH Lyons Australian Page)
aka, Carson...

Our comical "Lil Man". Jen had seen the litter advertised in the Spring of 2005, and thought that with the two parents chosen it would be a really nice litter, and then not given it much more thought since we had just gotten married, and Gunner was still fighting the good fight against his osteosarcoma. That June we went to the Orlando Fairgrounds, for the Central Florida Kennel Club shows to visit with friends, and oh yes, the puppies were there, and who can't use a good puppy-fix! Joy told us that they were all spoken for, except for that little one there, as she pointed to the little blue-collared boy. We sat back and watched - there's nothing more entertaining than watching a litter of pups wrestle and romp. One by one the pups would take turns picking on this one little guy and then fall asleep, their duty done. And as they fell asleep little blue boy would go back and pounce on them while they were down. Take that! We loved his attitude right off the bat, but

really

, we weren't looking for a puppy at the time.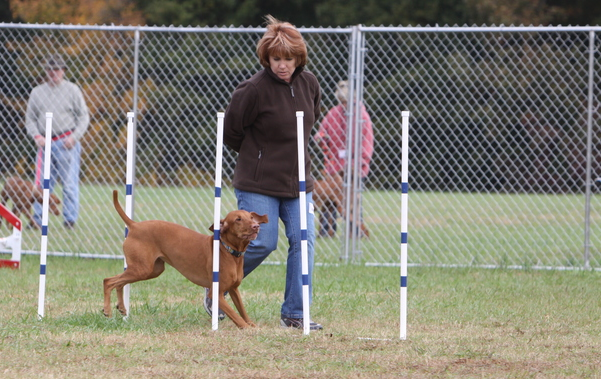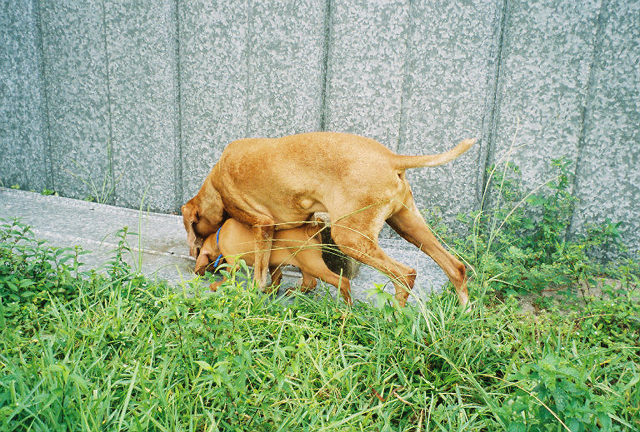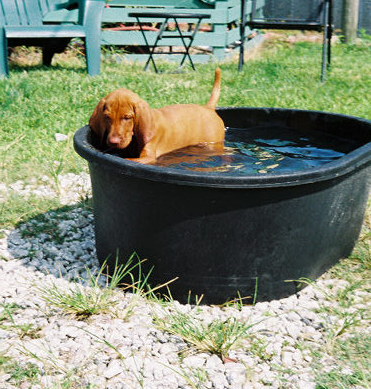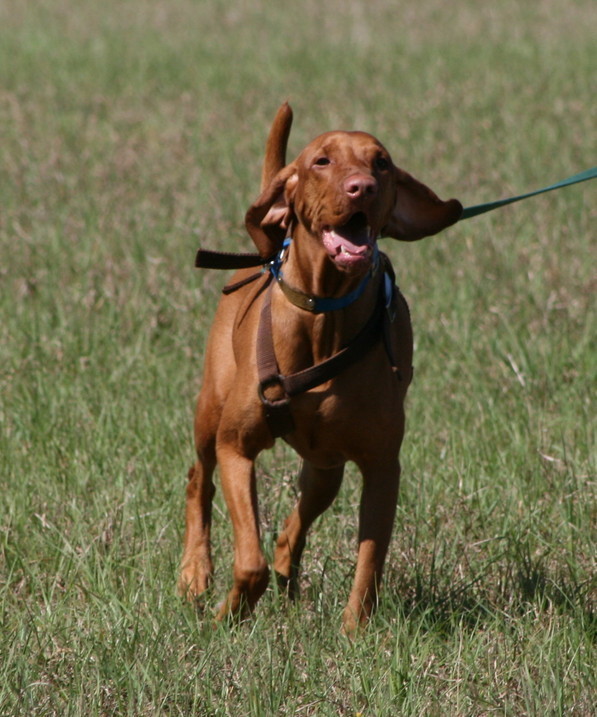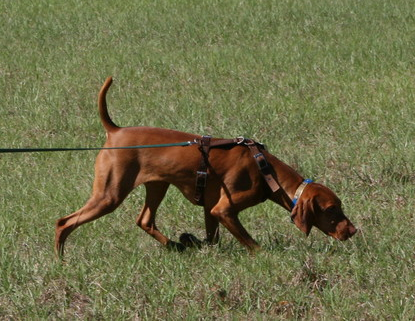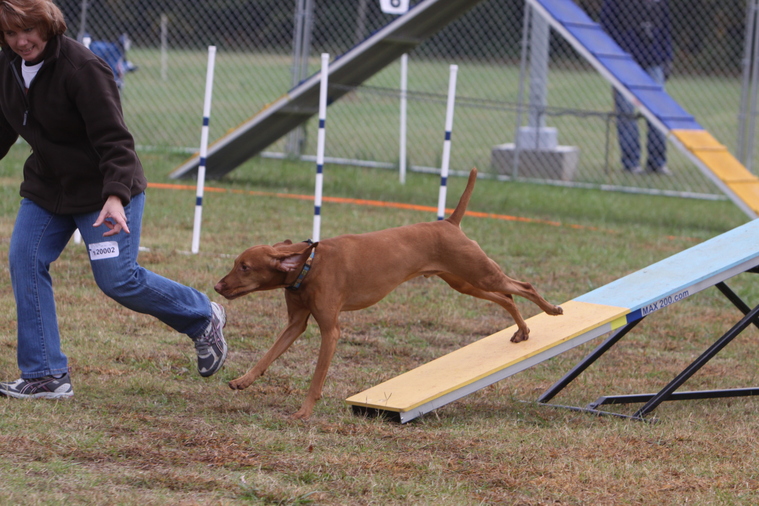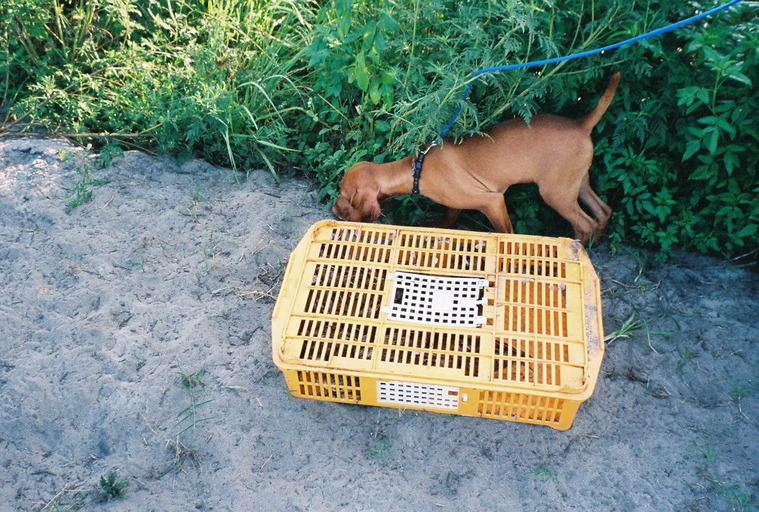 On the way back to the house we made the mistake of playing the name game, and face it, once a puppy is named in your head, it doesn't not come home. Sooooo the next day at the show we called "dibs" on the little fella and then prepared to bring him home to meet Gunner and Whirly.

Once home, Gunner began showing him the ropes as best he could, and Carson became our comic relief and hug-dog extraordinaire at a time when we needed it most. Gunner had been the dog who stepped up into Lexie's place in Jen's heart, and little did she think that Carson would step into Gunner's place. Jen started agility training with Carson a couple of years later, and they have competed at the open standard and excellent jumpers levels.


On top of the agility we decided to put a Junior Hunter title on him mostly because we could. And because Carson REALLY likes his birds!

Despite at the outset having no more expectation for Carson than that he would be the solace to our souls, he has never stopped surprising and amazing us!
For his newest endeavor, along with occasional agility appearances, Carson is training for his Tracking Certificate and on to his Tracking Dog title!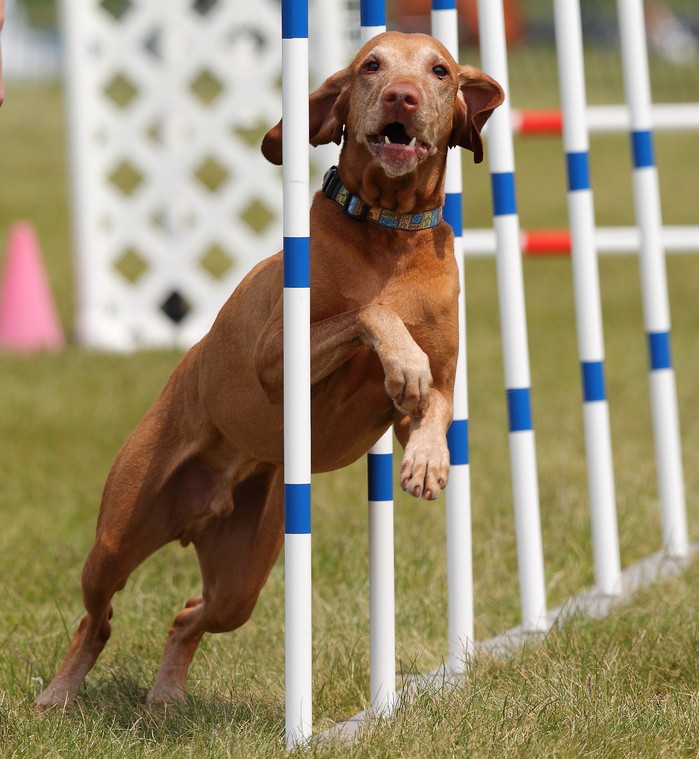 In the early morning hours of May 11, 2016 we quietly said good-bye to a little piece of our soul, and a huge chunk of our hearts, as Carson decided he could go on no further and went on ahead. It has been difficult to bring myself to update this website, knowing I would have to address this loss again. It's only taken ten months. Silly how deeply they can touch you...