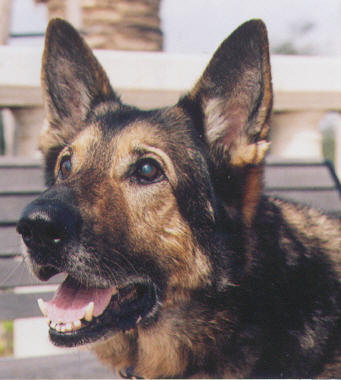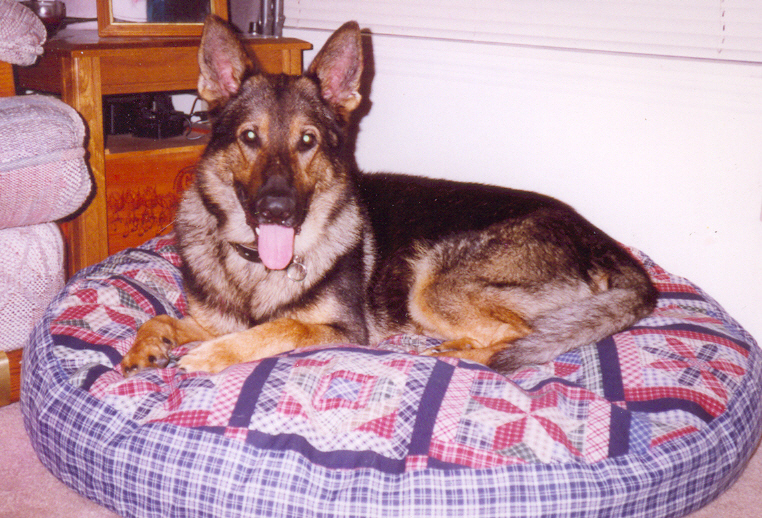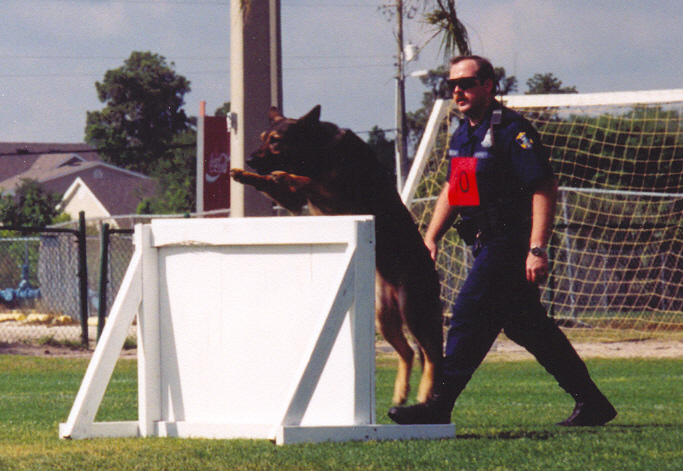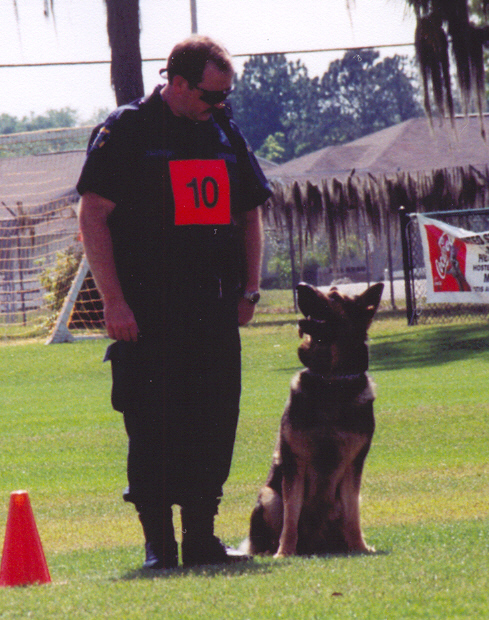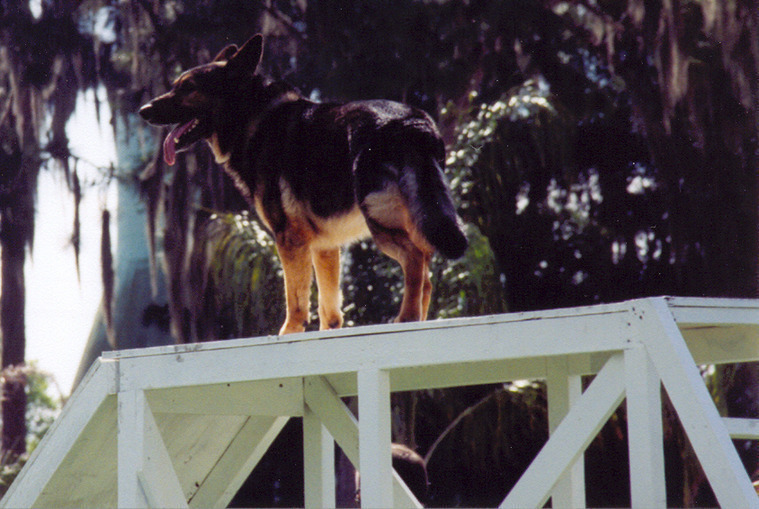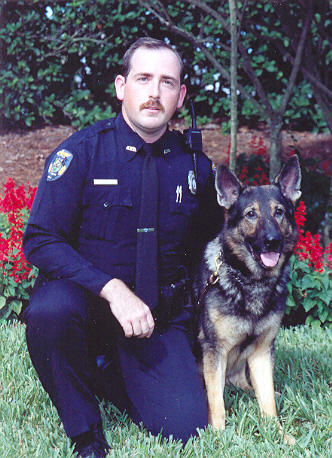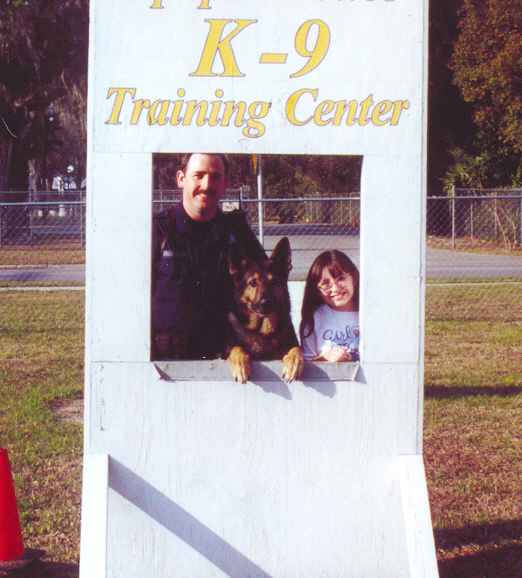 This is Ben, a Czech-bred German Shepherd Dog that was my police service dog partner for many years. When I first picked Ben up in July 1997 he was just over 2 1/2 years old. The picture above was the first photo taken of him the day he came home. The picture above left was one of Ben's last pictures, taken on his first "family outing" within a month of being retired after the discovery of a football-sized hemangiosarcoma tumor on his spleen. Although we thought he had beaten the "Big C", just a few weeks after this picture was taken he would loose his fight on February 16, 2005.
Ben and I graduating from our Basic Police Patrol Service Dog school.
Ben was one of the first receipients in Central Florida of canine body armor donated by an industrious young lady named Stacy Hillman and her foundation, Pennies to Protect Police Dogs. This group would collect change donations and then purchase and donate armor costing hundreds of dollars. At the time of this picture Stacy was only twelve.
On of the hardest and most rewarding things Ben and I got to participate in was the US Police Canine Association (USPCA) 2000 Regional Competition in Plant City, Florida where we qualified for a Police Dog I certification with an "Exceptional" score of 560 points or better out of a possible 800. Above, Ben is pictured beginning the hurdles portion of the agility competition.

At left, Ben has just returned to a finish next to me on a hand signal "heel" command from the mid-dogwalk "stand" pictured below. The position command and manner of recall are drawn the night before competition begins and are just a pair of numerous variations that are possible and must be trained for.
October 10, 1993 - February 16, 2005