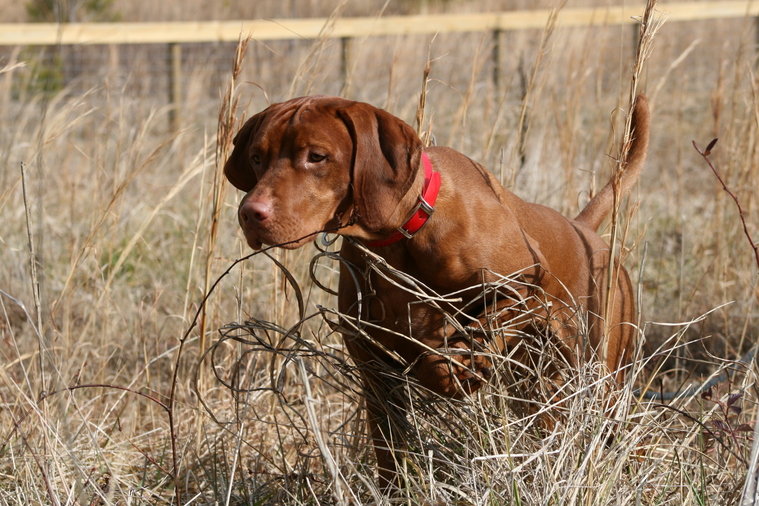 IntCh. GCH. CH. Upfront N Lyons Goblin of Fire JH CAX

(BIS CH Lyons Pride JH x CH Valleyhunters What the Haley MH)
aka, Ember ...

Ember is our youngest boy. Shiloh had just gotten settled into the house when Carson's breeder called to say that Pride had sired a litter of pups, and would we be interested. Oh

definitely

interested. Pride was one of Joy Lyon's males that Jen had watched from the time that he was a teenager. Jen loved his head and soft expression; it reminded her of the vizslas of years gone by. And, Pride has an air to himself - literally, he loves to bounce straight up and down. But there was the down side of having two young pups in the house, and giving everyone the time that they deserved. It was a plunge we took, and we've never had a second thought about it. Thank you Joy (Lyons Vizslas) and Dave & Marie Brumbaugh (Upfront Vizslas) for such a fantastic family addition!
Shiloh and Ember are best buds, and are the reason our crew is called, "The Muddy Paws Gang". After a particularly heavy summer downpour Jen had let the two of them out in the backyard, while Dave was getting ready to go to work. As Dave was leaving Jen went to let them in, and staring back at her were two little muddy faces, looking quite pleased with their self. Sighing hard, and not feeling particularly amused, Jen went out to hose them off before bringing them in. At that point it was game on. As soon as she hosed one pup off, the other would be back in the mud, digging an ever expanding muddy pit. Jen finally gave up, let them wallow all over her, getting just as muddy in the process. The harder she laughed and played with them, the more delighted they looked with themselves. In the end they all headed for the shower, and the bathroom sported a lovely shade of "mud".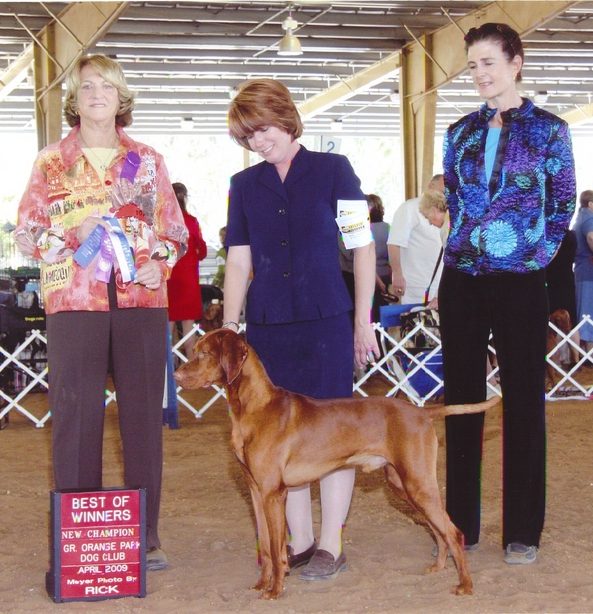 New Champion!!
Elkton, Fl. April 4, 2009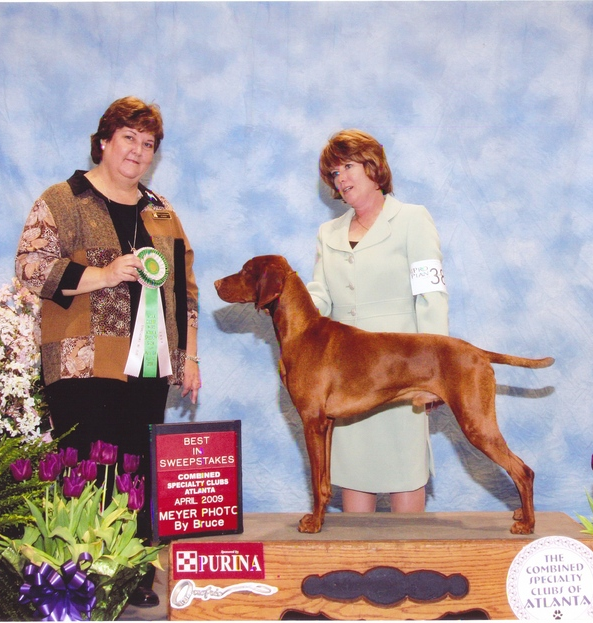 Best in Sweepstakes
Perry, Ga. April 12, 2009
Ember started his quest for a show Championship, as Shiloh finished his. It took Em not quite a year of showing in the breed ring to finish his Championship. Afterwards, he too, got his junior hunter title. Ember is now retired and delights living in the Sunshine State with his sister, Dreamy, and Grandma Sandy.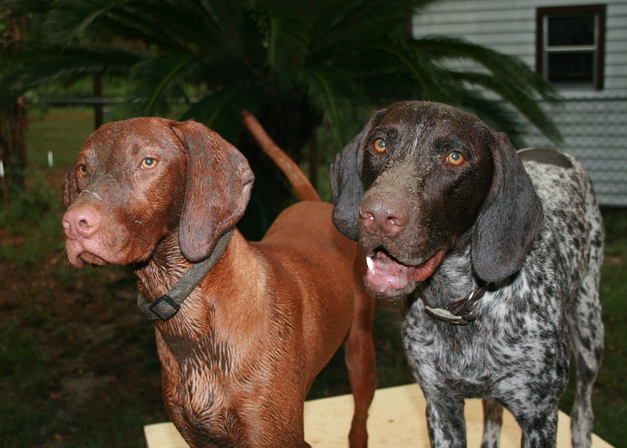 The night they got their "name".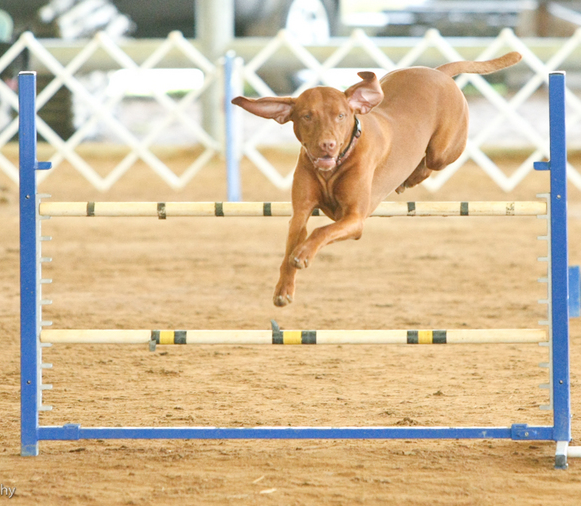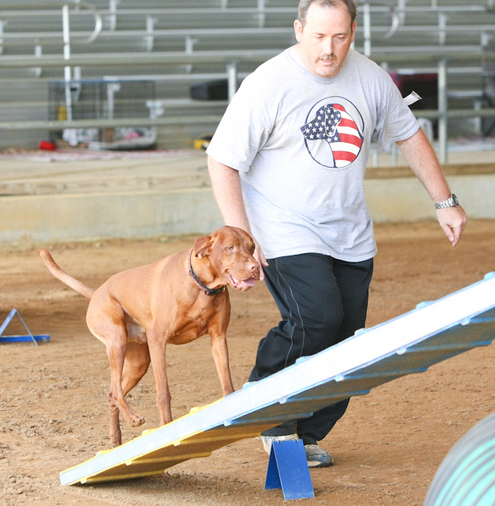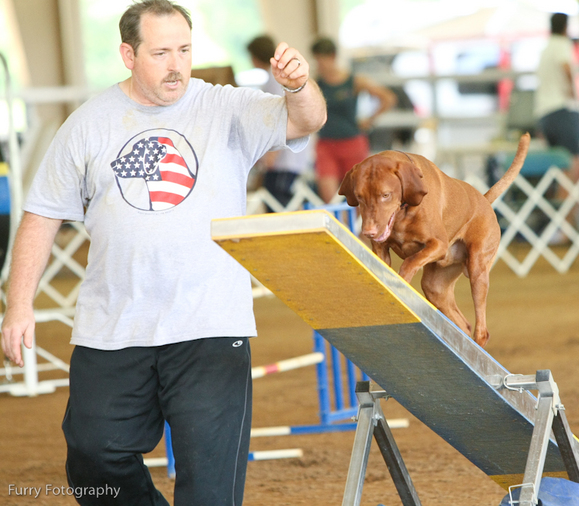 Pictures from Ember's agility ring debute at his brother's 2010 National Specialty Show.
With only two months training he didn't "Q"... but he had a BLAST!!
Ember (green ribbon) and his littermates at approximately 6 weeks old.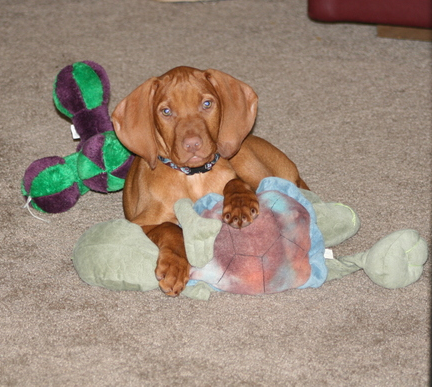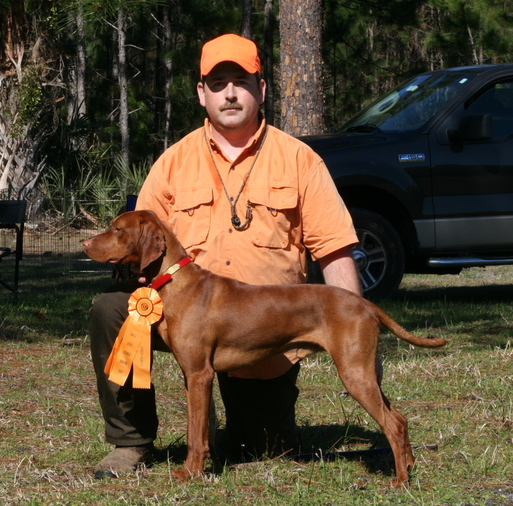 Final Junior Hunter leg.
Rodman Plantation, Palatka, Fl. February 8, 2009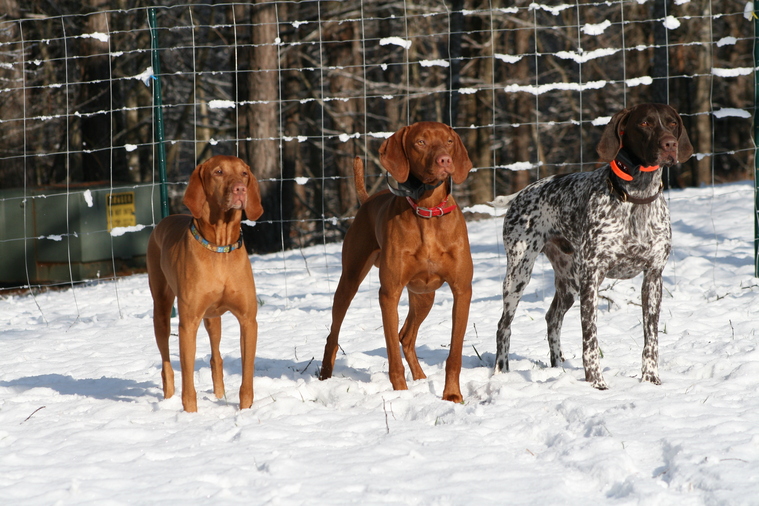 Their first snow. February 13, 2010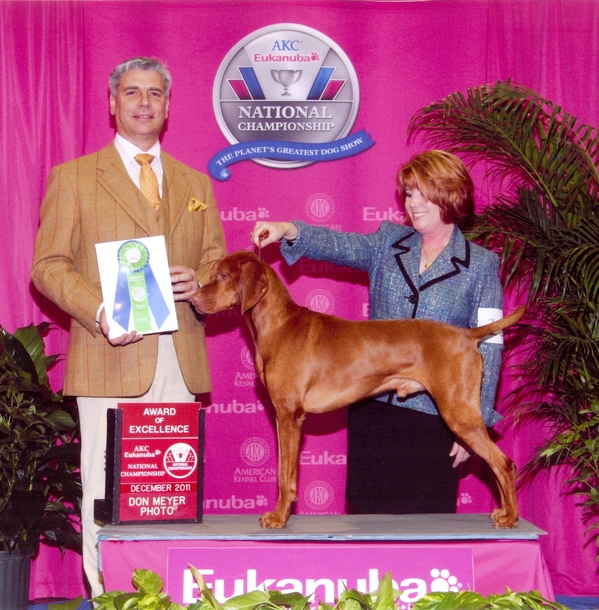 On May 26, 2012 Ember, who was the 4th Vizsla to earn their AKC Coursing Abilities title and the first Vizsla to earn the Coursing Abilities Advanced title, became the FIRST Vizsla to the Coursing Abilities EXCELLENT title!

Photos by Uma Rapiti Photography
On December 17, 2011 at the AKC/Eukenuba National Championship in Orlando, FL Ember, who was owner/handled to his Grand Championship, won a Judge's Award of Excellence (3) from Hungarian Judge Dr. Tamas Jakkel out a field of 62 Grand Champions!



Later that weekend we were able to recover Jen from the cloud she was floating on...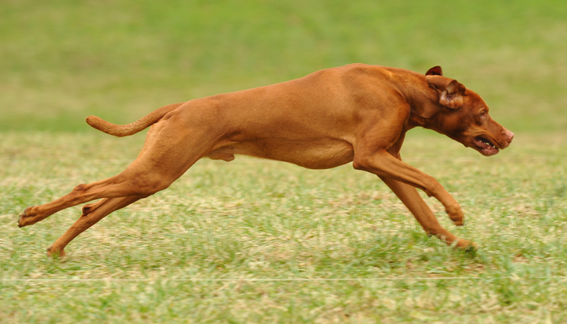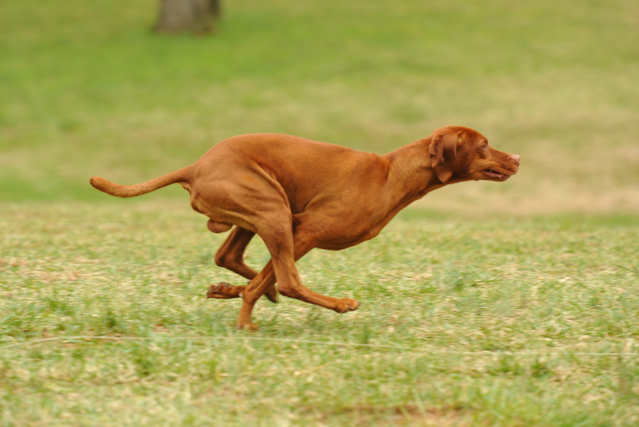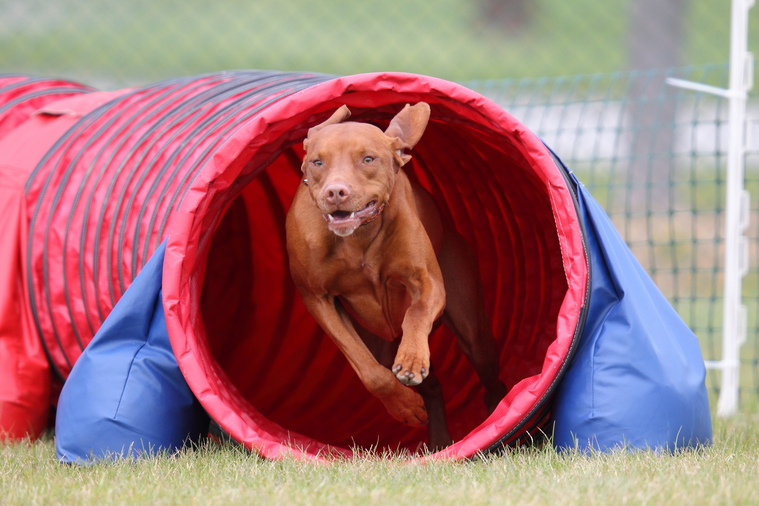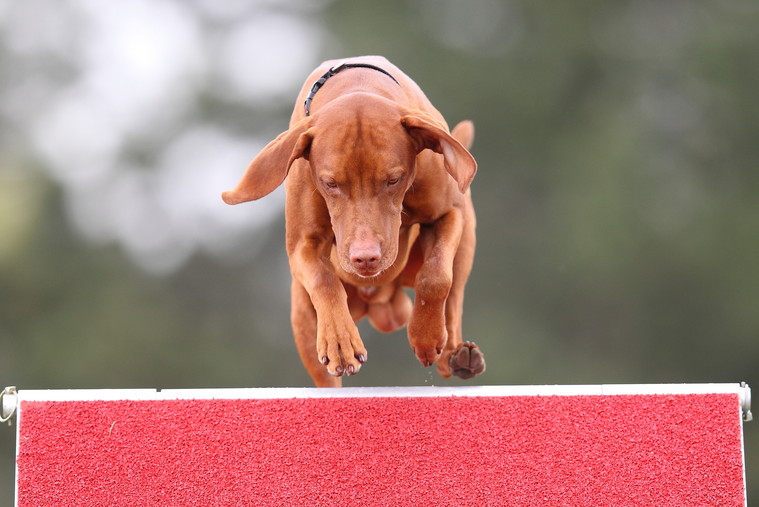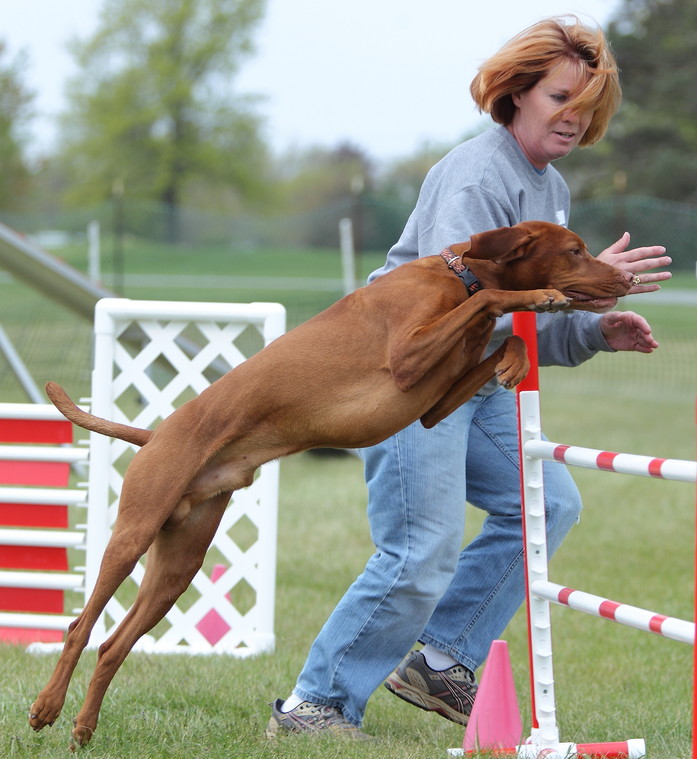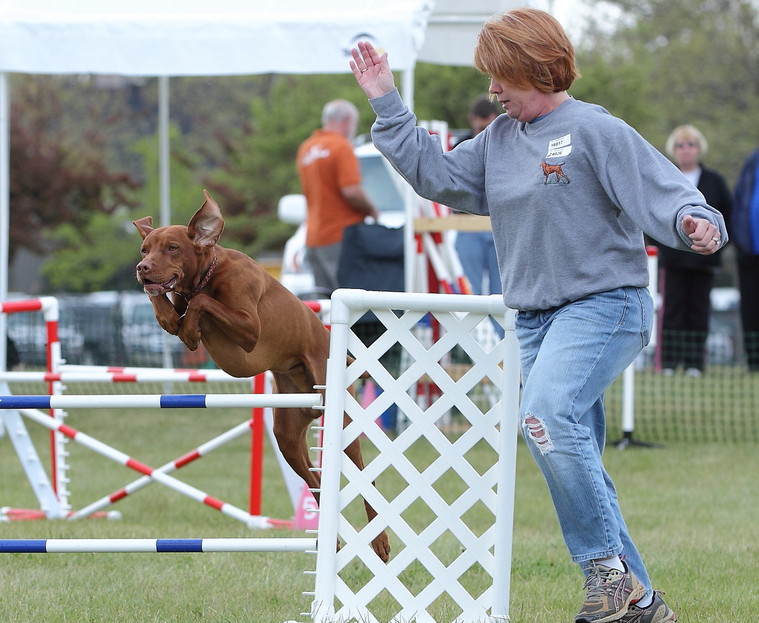 2012 Vizsla National Specialty Show Agility, Huron, OH
May 1, 2012