aka, Deckard



Talkin' about going off the reservation! At least that's what people who know us and have seen the rest of our gang think. In actuality we have looked at several different breeds of sighthounds through the years. After our interest sprouted in lure coursing with the pointing dogs we once again dusted off the notebook and examined our situation and ability to maintain a long-legged runner. The decision was a resounding, "Yep! Now's the time." We were introduced to Katie Belz, AKC Breeder of Merit and owner of
Kamar Ibizians
, and after a lengthy discussion we were told that Katie was in fact planning an upcoming breeding. And here we are - our newest addition! He's growing fast and fits right in. Sunny couldn't be happier to have her own playmate and we have a whole new group of family and friends.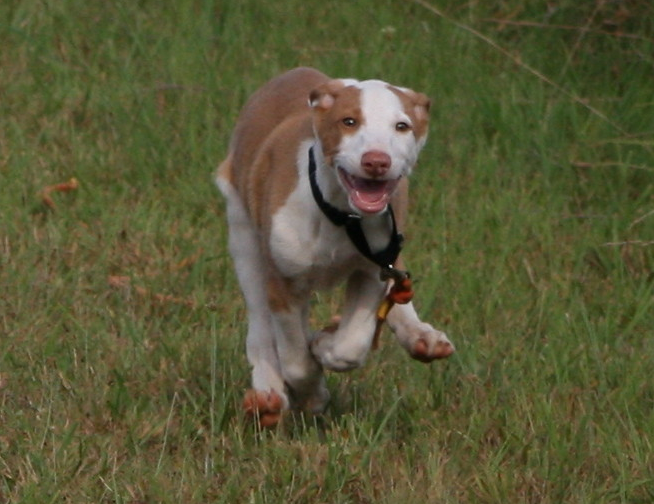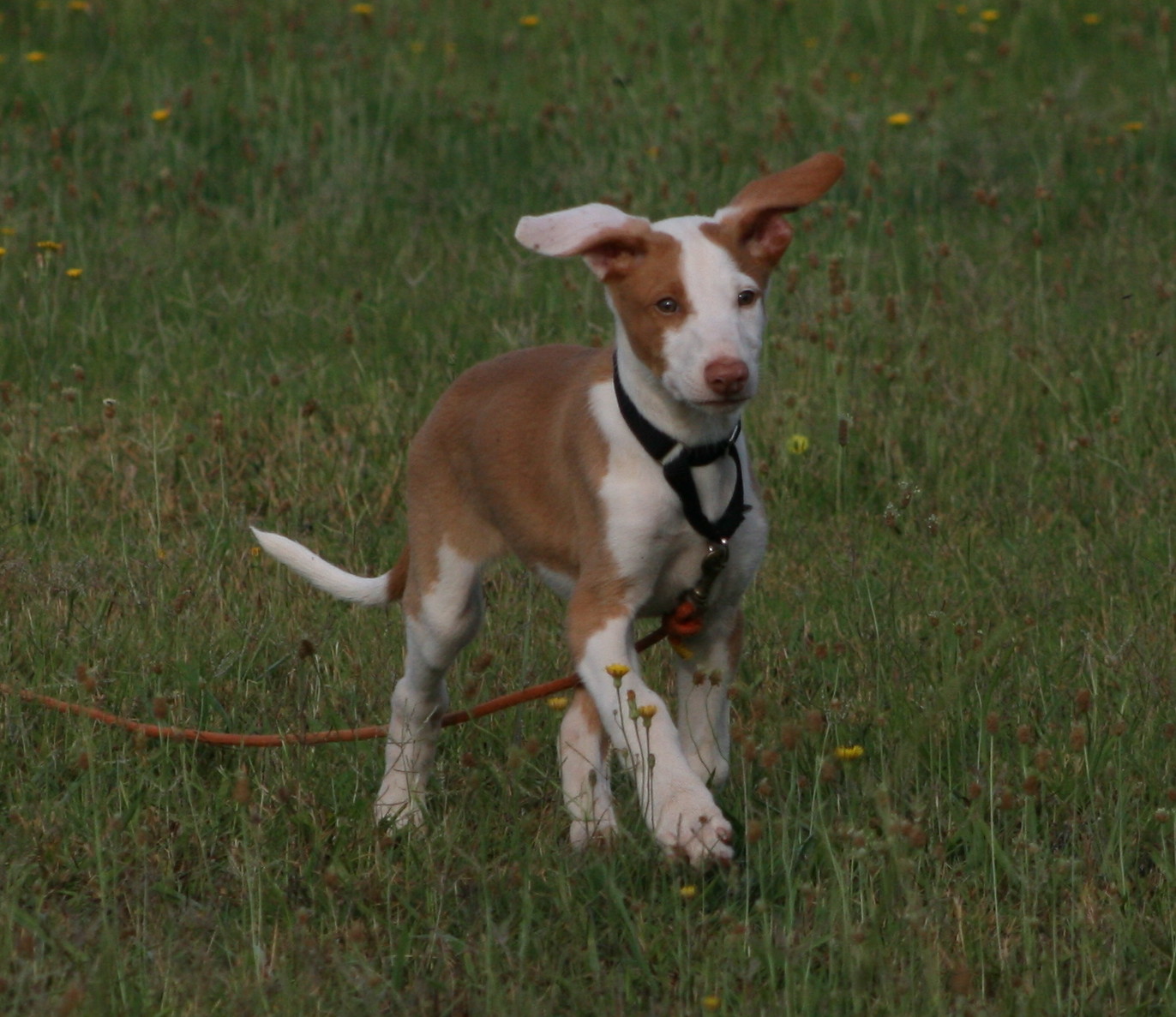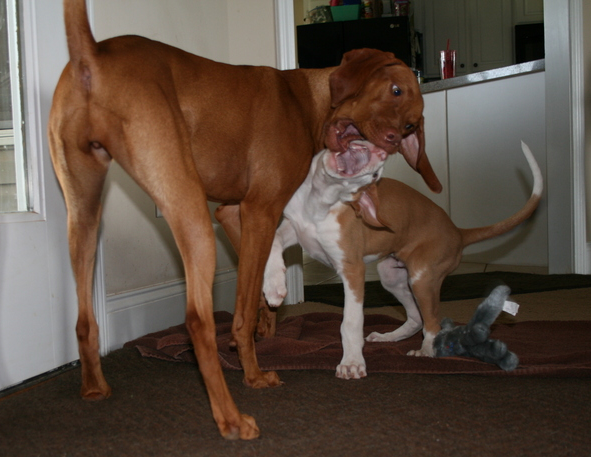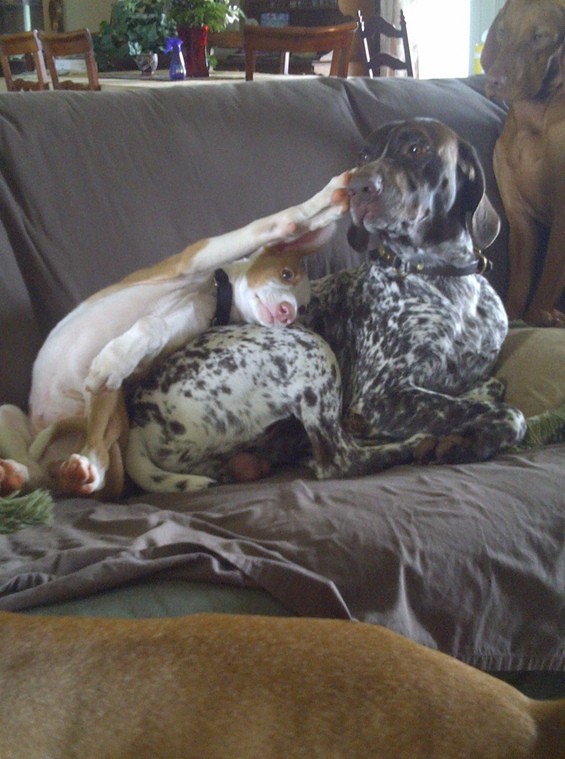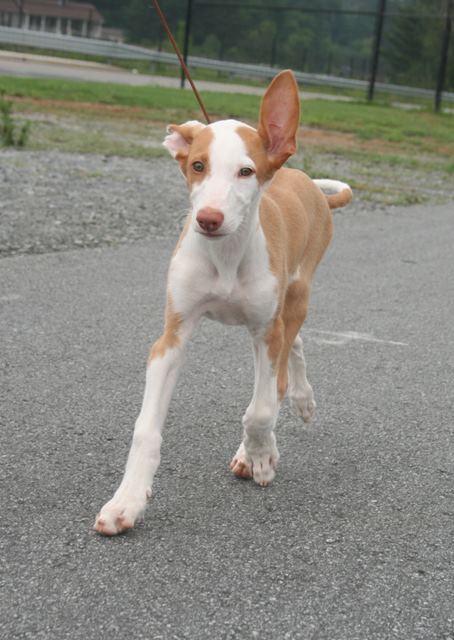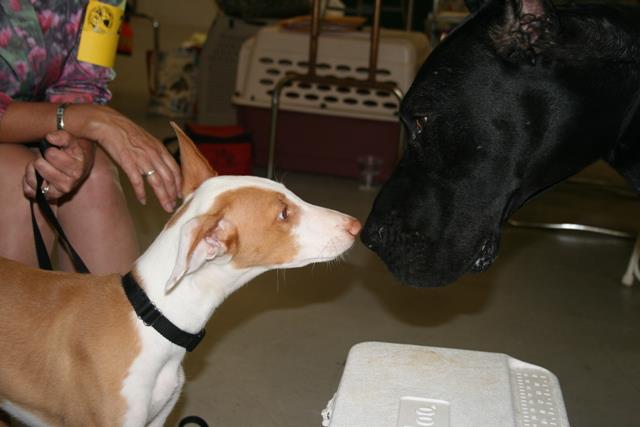 At brother Ember's IABCA show - gaiting with mom, stacking with grandma & meeting new friends...
(3 1/2 months old)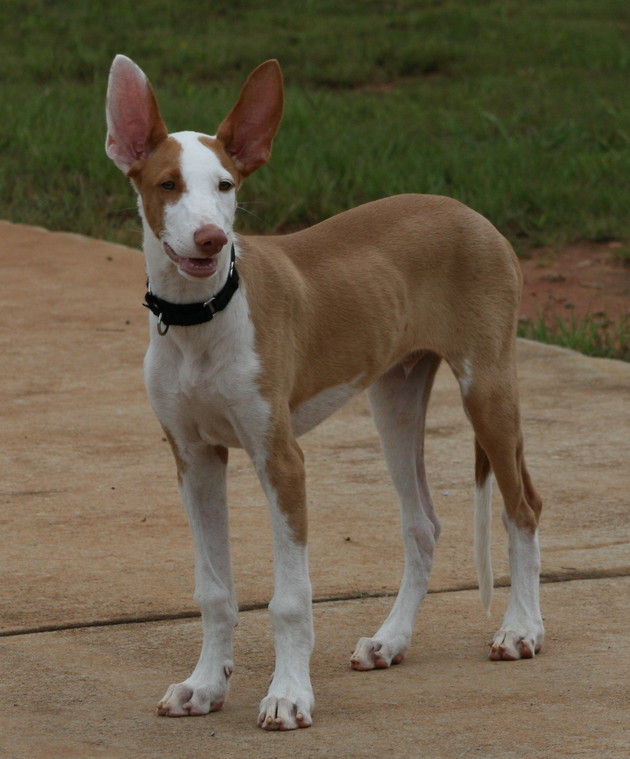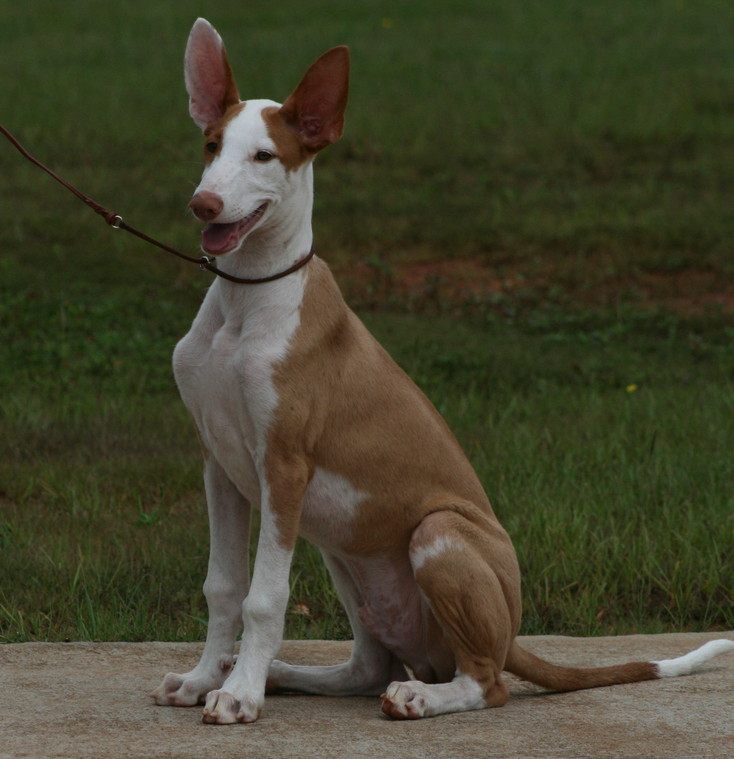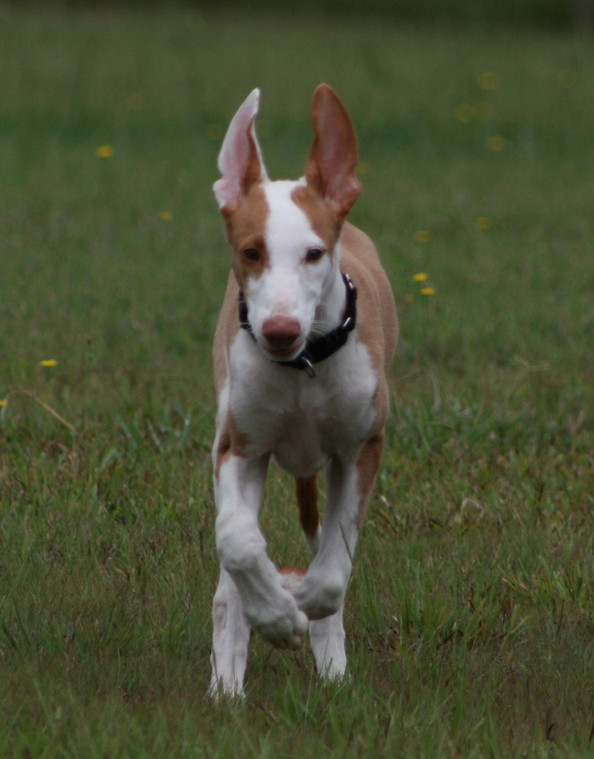 Nooo...there's no propensity for mischief making in his future. No, not at all.
Listen & you can almost hear the inner dialogue..."Who's the hound? THIS guy's the hound!"
(4 months old)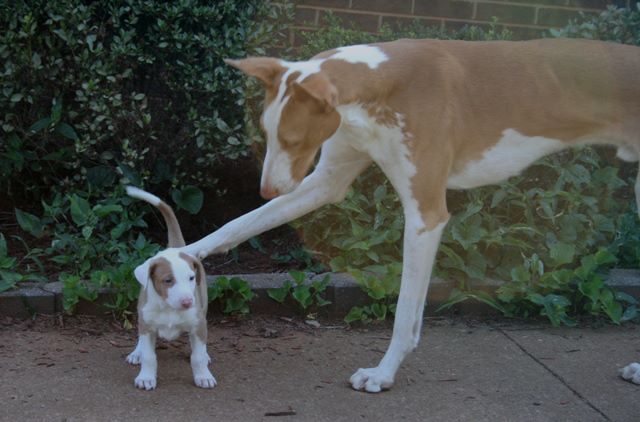 Playing with Sunny, his new BFF.

Making friends with Uncle Shiloh.


Stretching those Beezer puppy legs at the new homestead, the Muddy Paws Compound.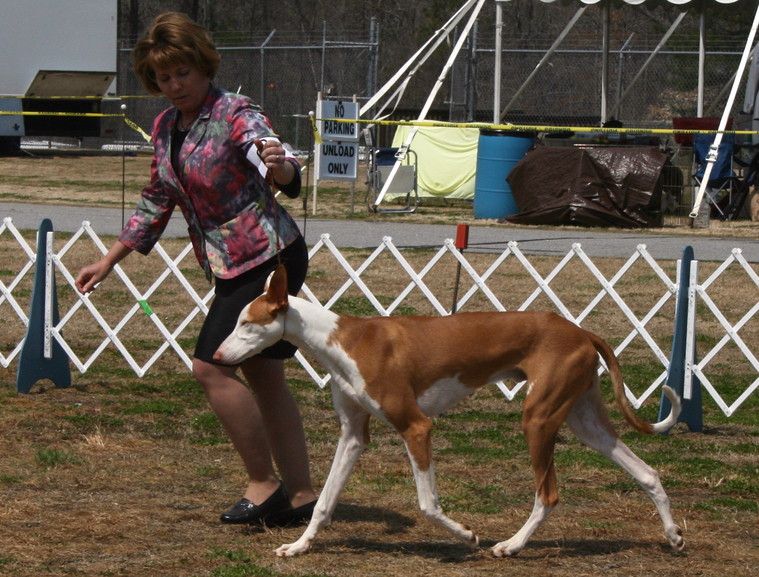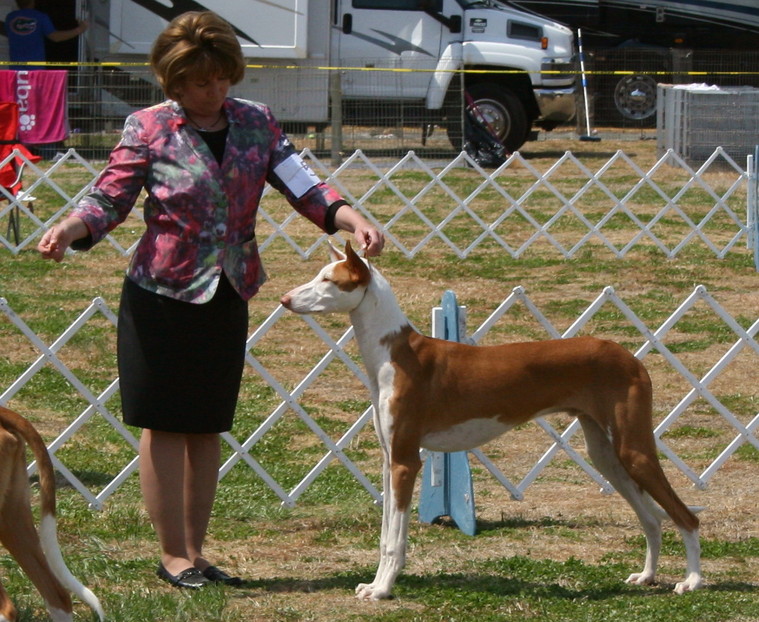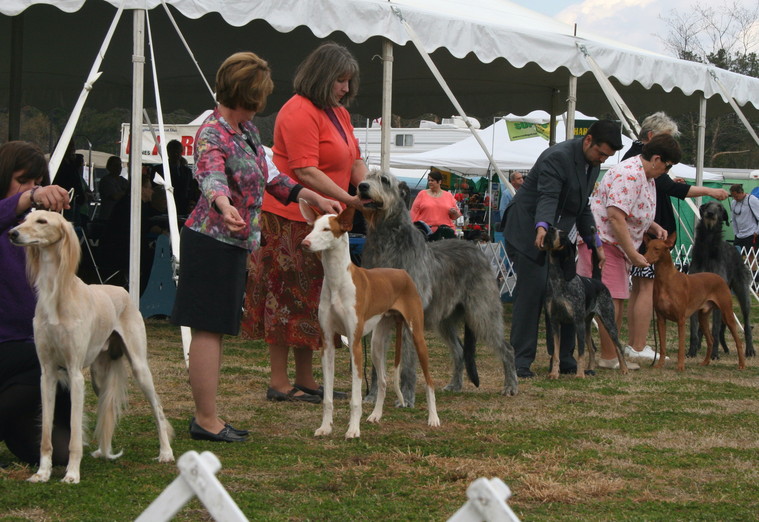 Uncle Fly wondering why the play button doesn't work on this two month puppy (taken at the Kamar Beezer Bungalow).
Deckard, 3/30/2013, Newnan Kennel Club breed ring (

l & r

) and group ring (

below

).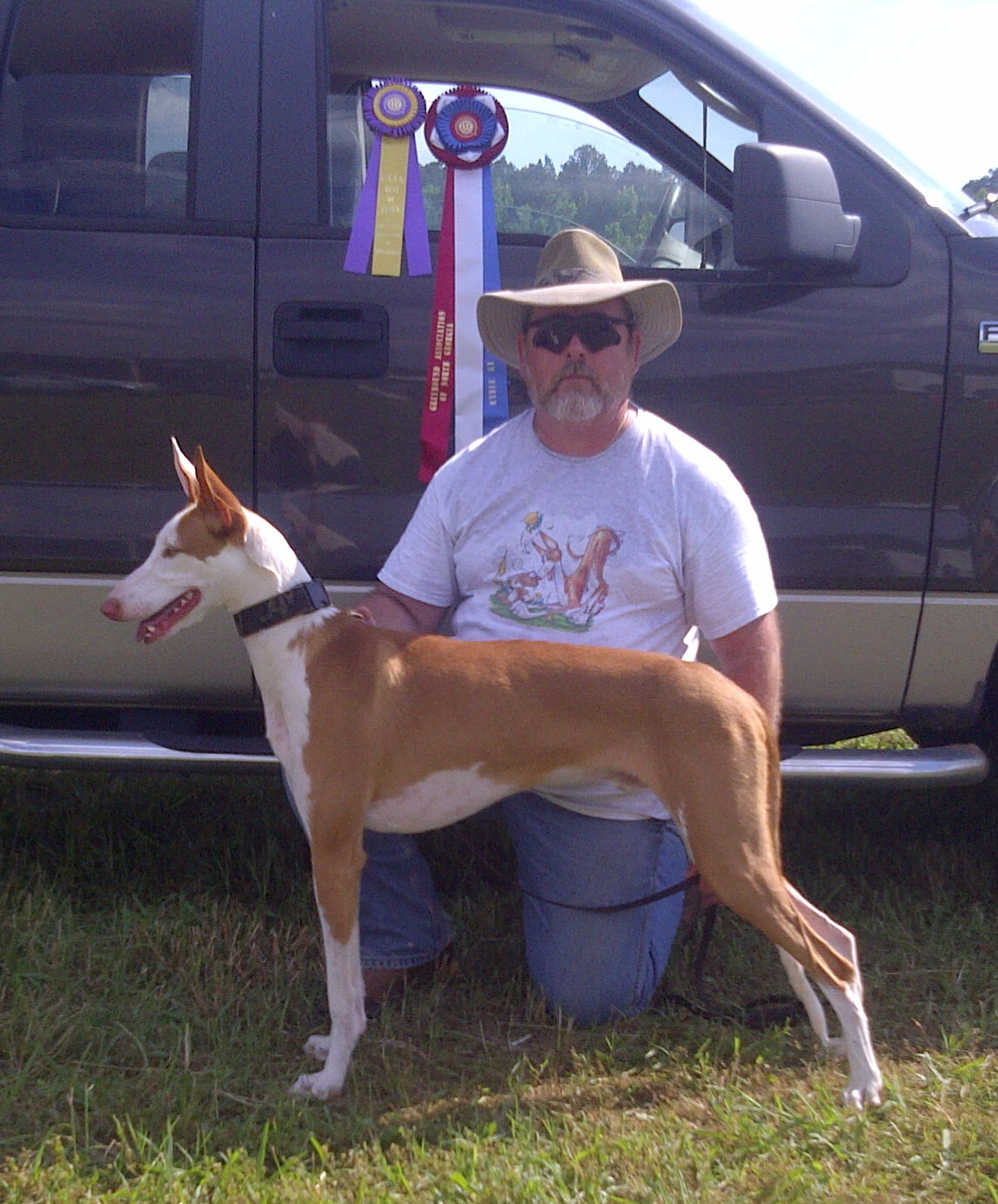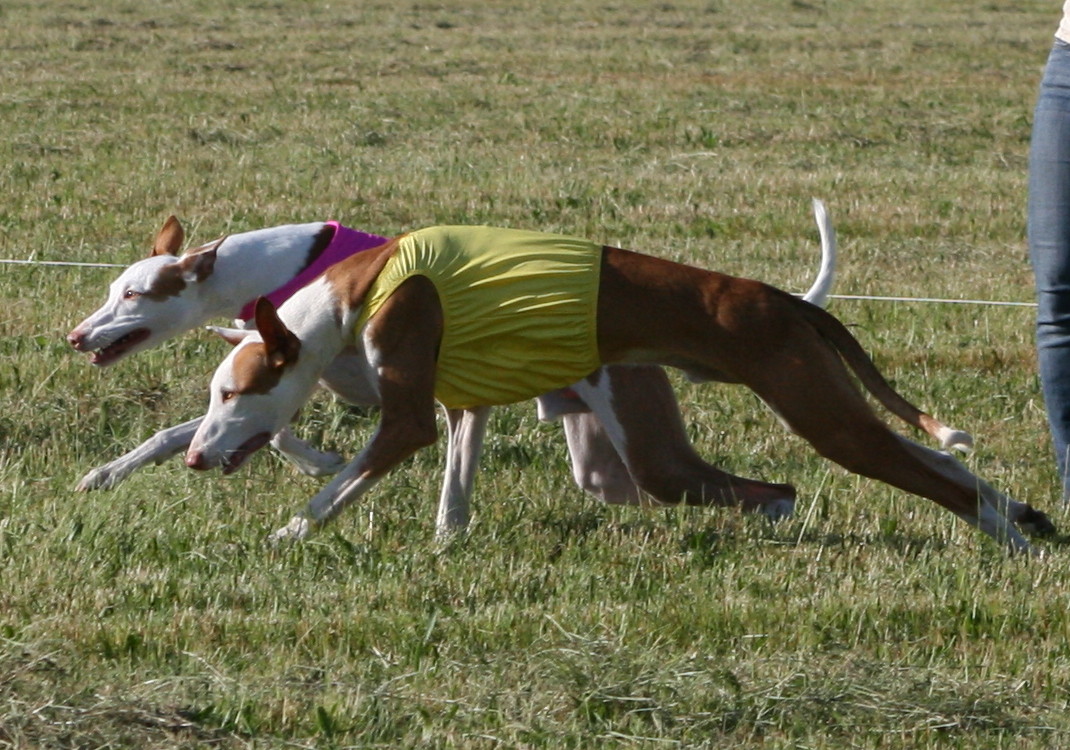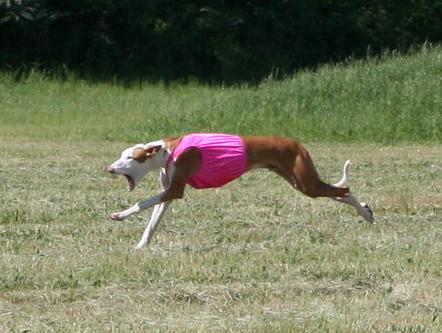 (L) Deckard, at Bouchart Farms, winning his second Best in Field and finishing both his AKC & ASFA Field Championships!
May 23-25, 2014

​​(R) Deckard won his first AKC Field Trial BIF running ​against​​ ​​a really nice Borzoi & Whippet
May 27th, 2013 at Bouchart Farms.

BUNNIES!! BUNNIES!! BUNNIES!!
Deckard & Uncle Nivek starting Saturday's Open Finals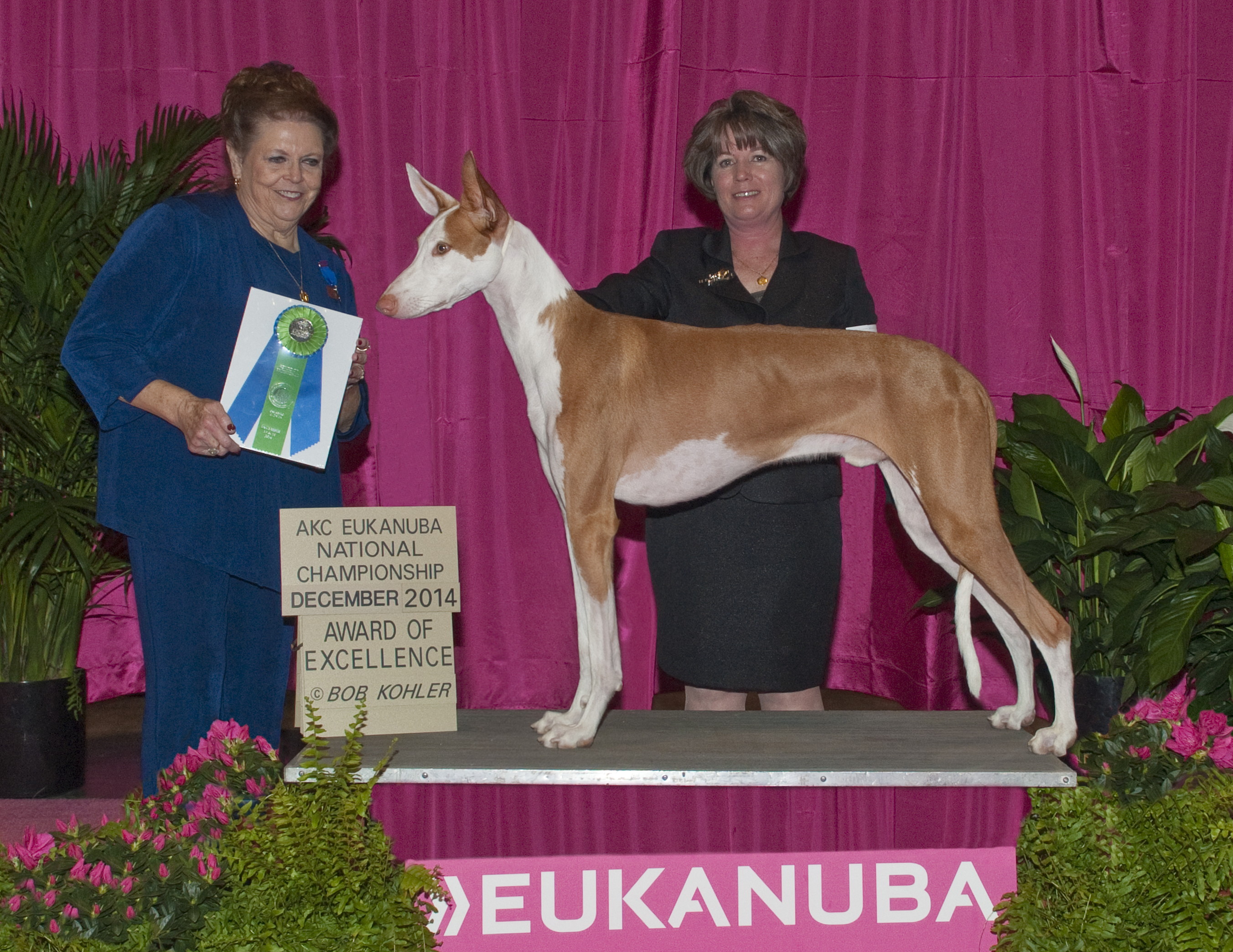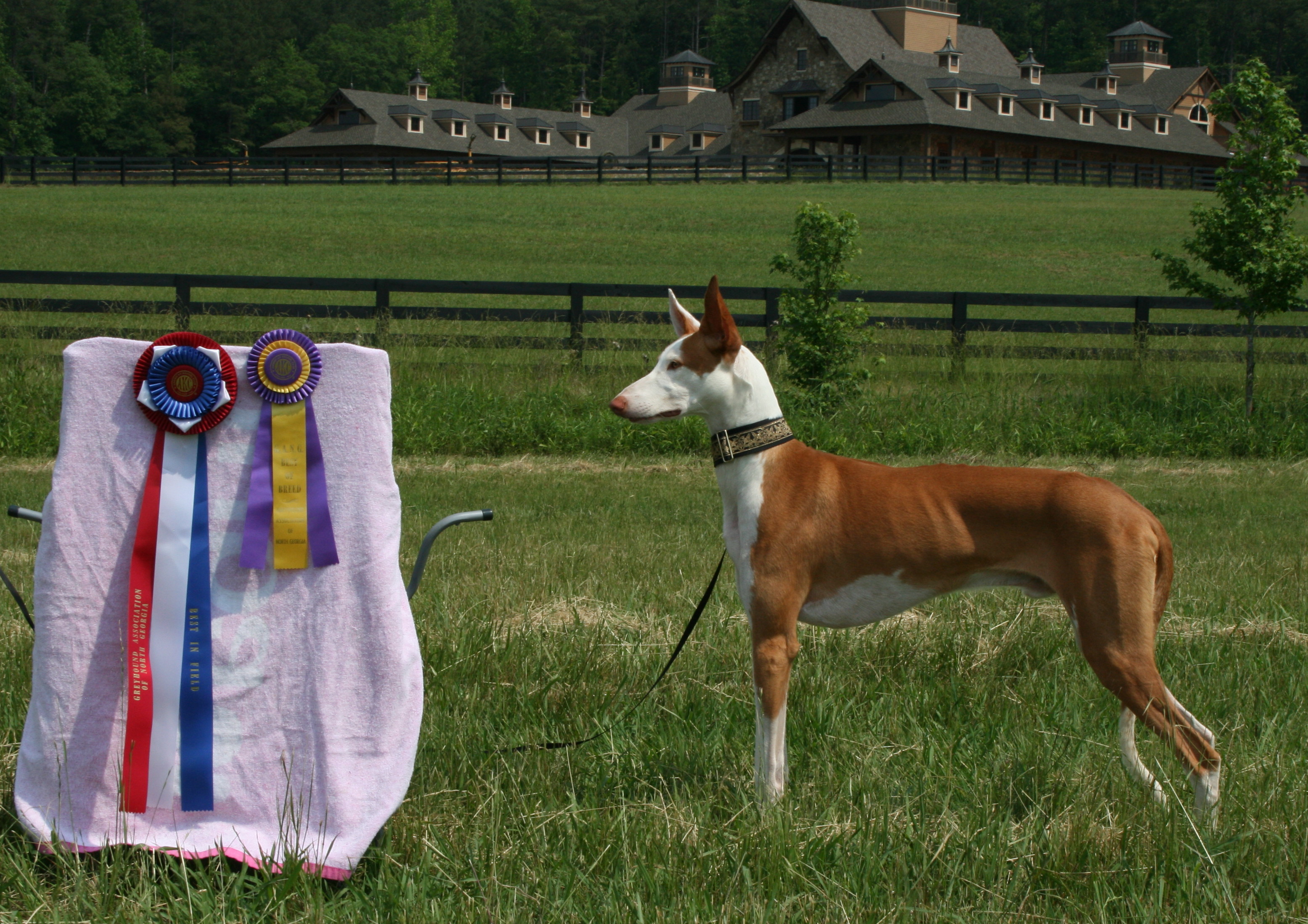 IHCUS Supported Entry Clemson Kennel Club
​
(L) Best of Breed Saturday, January 3rd​.

(R) Best of Breed & Best of Breed/Owner-Handled
Sunday, January 4th
2015​​​​

​

After finishing as the #4 National Owner Handler Series Ibizan Hound, Deckard was selected as the Best of Opposite Sex NOHS Ibizan Hound on December 12, 2014 and on the following day won a 1st Judge's Award of Excellence at the 2014 AKC Eukanuba National Championships!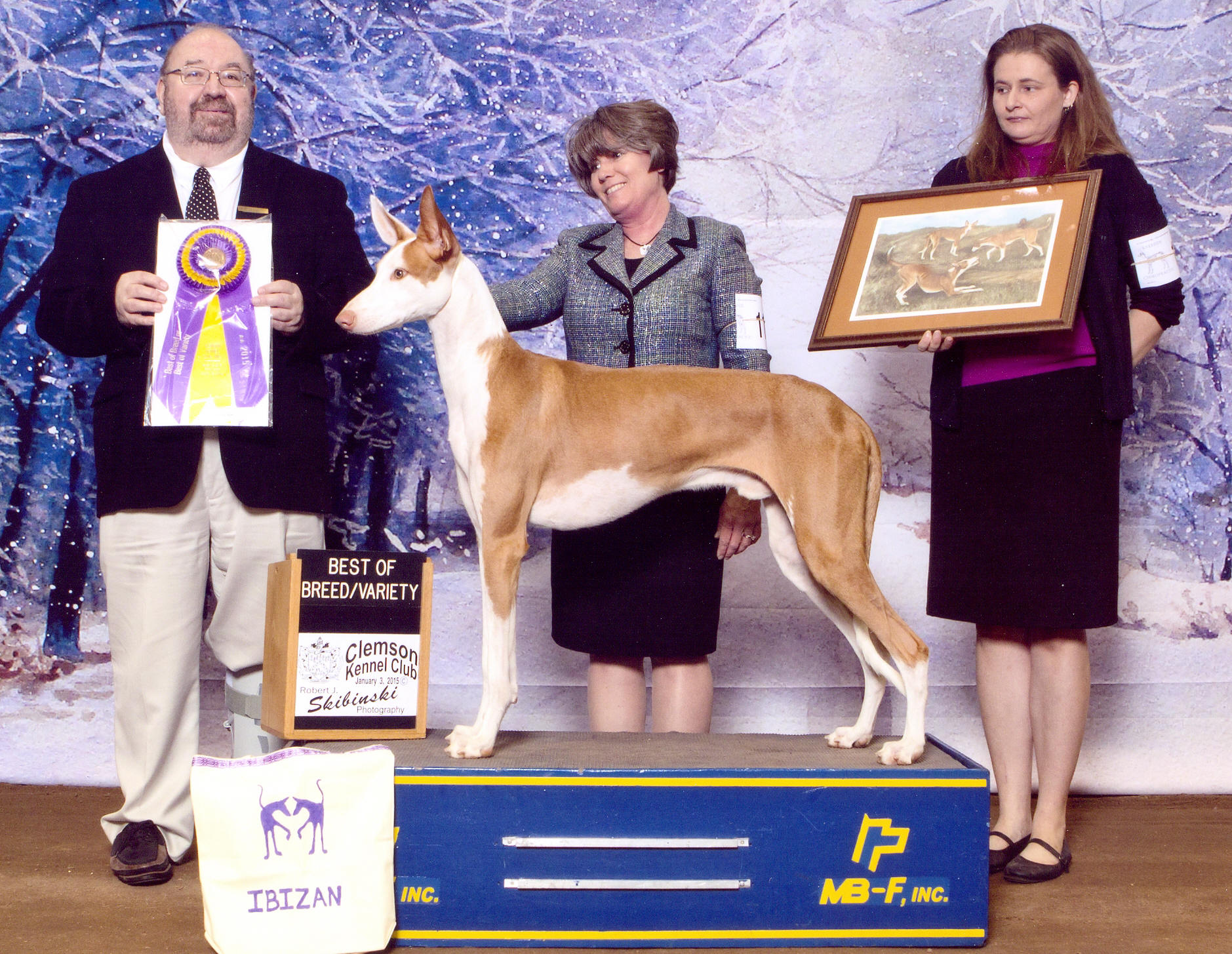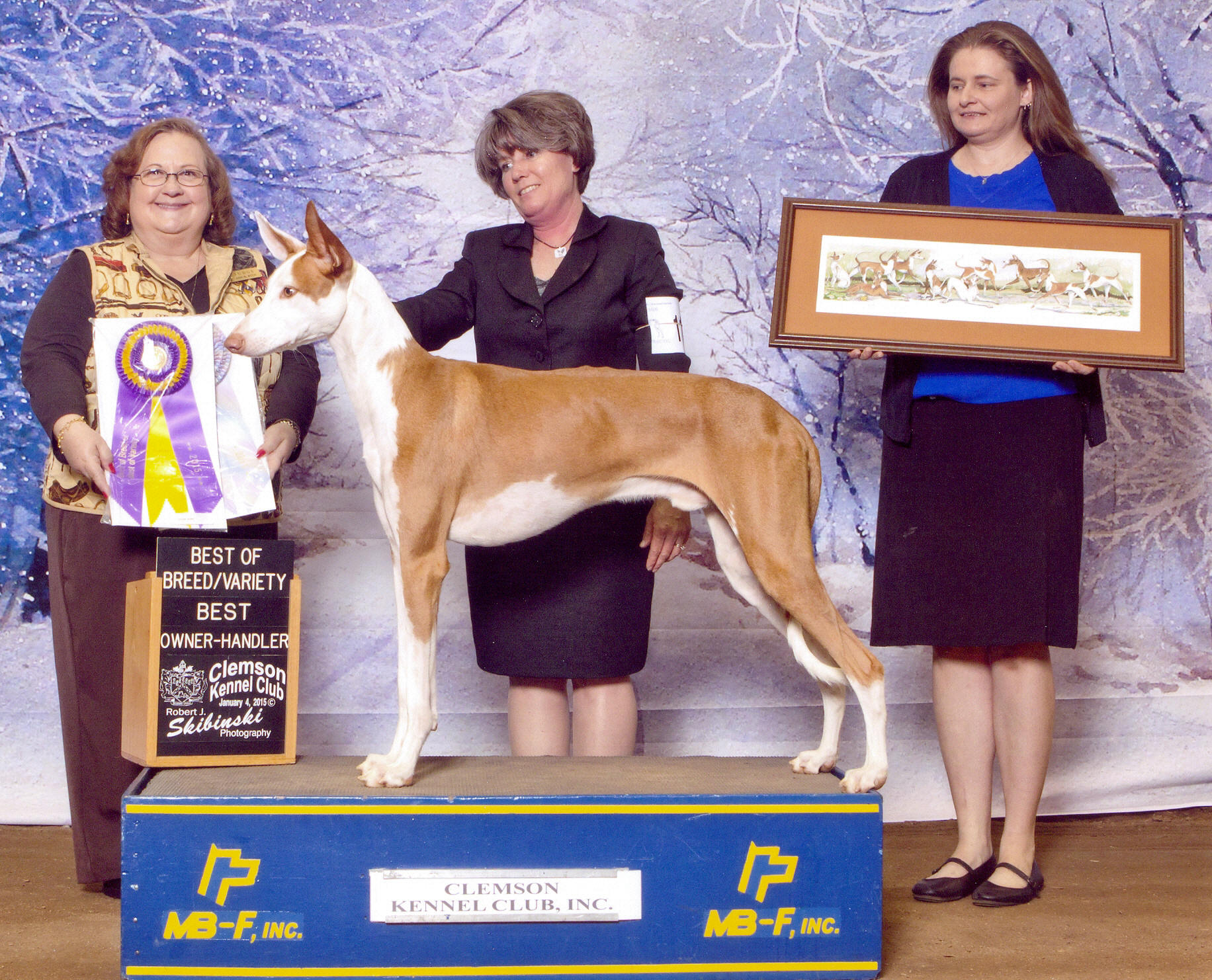 It's all about the bunnies!